Florida Beach Wedding Packages
by: Destination Weddings of Florida, Inc.
COCOA BEACH WEDDINGS TM
SURFSIDE WEDDING CHAPEL
BOUDOIR BRIDAL ROOM

Affordable, Romantic, fun and stress~free~

Your Central Florida Wedding Group of Professionals Providing Simply Romantic Weddings ! Call us today for your free quote 407-970-7314

WEDDING AND FAMILY BEACH PORTRAITURE SPECIALIST
And all you need for your BEACHSIDE I DO'S!

We are your Port of Call beach wedding and elopement specialists!
PORT OF CALL WEDDINGS
On your port of call tie the knot on our beautiful Cocoa Beaches! (see new pkgs below)

EMAIL US AT DESTINATIONWEDDINGSINFLORIDA@GMAIL.COM
OR RING: 407-970-7314

ATTN: SURFER'S AND SURFER WANNA B's A COCOA BEACH WEDDINGS THEME!
If you didn't already know.....
Cocoa Beach is the surf capital of the East Coast!!!!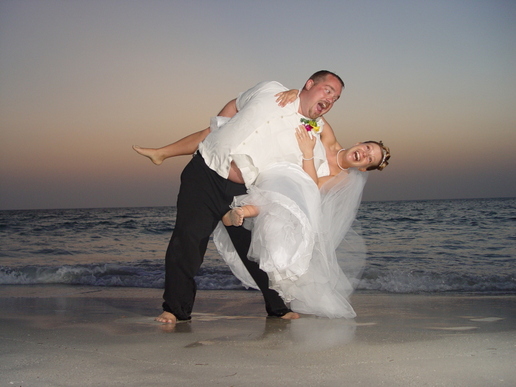 A passion for style, love for our work and a desire to inspire magnificence by giving you peace, joy and the beach wedding of your dreams. These things along with the desire to be the masters of the Destination Weddings in Florida business, where others follow, is what we strive for.

You may have as many guests as you want and the location allows.

NOW OFFERRING A Boudoir Bridal Changing Room and a Wedding Chapel that can be used for your wedding or as a back up. We are located right on a1a and across the street from Slater Way beach access.

If you don't find your perfect Cocoa Beach Weddings package here, please see our "create your own package" page. We are here to help ring us at 407~970~7314 anytime.

~Destination Weddings in Florida~
All of our packages (even ala-carte) include unlimited emails and calls, guidance for location selection and permit assistance (if required and a $50 admin. fee may apply). Referrals to hotels, restaurants, salons and fun things to do. It also includes sand preparation (raking or smoothing sand) delivery and set up of decorations, removal and clean up of the area.
Our specialty is weddings on the beach. This is what we plan for. If you would like a back up plan, we will offer suggestions depending on location. Weather being an uncontrollable possibility is something you have to resolve yourself to if you want a beach wedding. My favorite truth is: "Life is not about waiting for the storm to pass, but dancing in the rain" Like a marriage, you have to roll with the punches and make the best out of every situation. What works best for us is praying about it and letting it go. God Is good. He hears our prayers and then resolve yourself to whatever may be will be awesome! And it WILL! The weatherman is wrong more than he is right. That is a fact. The weather also changes constantly.

We will do our best to work around, move the location or change time/date to accommodate you and your wedding plans.

Our decorations are designed and hand picked and made to use on the beach locations. We take great pride and work hard to make and keep our beach wedding decorations fresh and looking good and functional. For that reason, we only use our decorations, because we know they work and how well they hold up on the beach.
Since we not only service and specialize on Cocoa Beach, we also cover most all of Florida! Our packages are priced by location. See our locations section if you don't already know where you want to have your beach wedding ceremony.

Travel fees are included in the price per package. This is why the prices are sectioned off by area of Florida. These included fees are for our in house officiant(s), photography. Some outside vendors such as Videographer, Entertainers, D.J.'s and limo services may charge additional fees depending on package, location, and or day of the week, or such holidays as Easter, July 4th, Thanksgiving, Christmas Eve, Christmas, New Year's Eve, New Year's Day.
*Florida state sales tax of 6.5% is added to the total and 1/3 deposit required to secure all players and your date.
---
Weddings are FUN and stress free on the beach!
~~~~~~~~~~~~~~~~~~~~~~~~~~~~~~~~~~~~~~~~~~~~~~~~~~~~~~~~~~

"officiant only"
(just the two of you or you may have guests)
stress free ~ romantic, simple and sweet! you two in love and the beach.....ahhhh

Includes:
*A professional male or female officiant to coordinate and perform your ceremony!
*selection from our library of ceremonies, vows, poems and prayers
*unlimited emails, phone calls and consulting & on site coordination of Ceremony events
*a keepsake ceremony and a frame~able marriage, vow renewal or commitment certificate

East Coast $200 *Cocoa Beach area
NO permits required on Cocoa Beach!

other location suggestions (if your location is not here, tell us where you want to go):
Central Florida ~ $250
West Coast ~ $300
North/south Florida ~ $350
See our location page for help or click on the location area above, or call 407-970-7314

enhancements:
*If it's just the two of you ask about our new elopement photography special
~ Portfolio~

add a shell or sand ceremony for $50
For sunrise or certain holidays at any location, please add $100
Suggested enhancements: Fresh tropical or rose Bouquet and boutonniere set $100 or
prem. bouquet and boutonniere set starting at $125
Live steel drum music starting at $350
Video services starting at $450

Please see create your own package for these and more package enhancements for more images
and descriptions of these services and MORE!


---
"PORT OF CALL PKG~ COCOA BEACH"
Elopement Package
Simple and Romantic and everything you may want or need to have lasting memories and outstanding images by a professional and experienced photographer of your magical day in paradise.

*Professional Officiant to coordinate and perform your ceremony including customized ceremony and a beautiful customized keepsake certificate, certification and return of your marriage license to the appropriate county.

*Professional Photography Services beginning upon arrival, through ceremony and Sherri's signature romantic couple and individual portraiture with props. lasting up to an hour with unlimited amount of edited images on a high resolution and personalized with your own images CD/DVD. You also get a copyright release so you own your images.

Also includes the following:
*Music of choice, up to 3 songs on our battery powered amplifier.
*Sand Ceremony for two with all the supplies and a keepsake heart shaped bottle.
* A chilled bottle of Champagne and two keepsake toasting flutes. (for your toast and photo props)

On any location in the Cocoa Beach area, any day!
$700
Add a fresh rose or tropical bouquet and boutonniere for $100
for Sunrise add $100.
_____________________________________________________________


"Just Marry Us package!"

THIS IS a non~elopement package and is for parties that are more then just the couple
or the couple and their children only.
*
Your officiant services
(same as elopement officiant services)
*Fun~D~Mentals photography package

See Portfolio
*Your choice of one of the following decorations:
East Coast $750 *Cocoa Beach and PORT CANAVERAL area
NO permits required on Cocoa Beach!

other location suggestions (if your location is not here, tell us where you want to go):

see the links for Central Florida $825
Beautiful Leu Gardens/lake Eola (including permits) $1,100 under 25 people plz

see the links for West Coast $950
North or South Florida $1,150

enhancements:
add a shell or sand ceremony for $50
For sunrise at any location please add $200
For certain holidays please add $200
Suggested enhancements: bodacious botannicals Rose or tropical bouquet and boutonniere for $100 or
prem. bouquet and boutonniere set starting at $125
Live steel drum music starting at $350
Video services starting at $450
Bridal hair and make up from the comfort of your Cocoa Beach area Hotel/motel $150

would you like some chairs and/or an aisle~way?
see these examples below ~feel free to mix it up

~~~~~~~~~~~~~~~~~~~~~~~~~~~~~~~~~~~~~~~~~~~~~~~~~~~~~~~~~~~~~~~~~~~~~~~~~~~~

"Two hearts make one package!"

*Your officiant
*Fun~D~mentals photography package
*Sand Unity ceremony supplies and table
*Shell ceremony for up to 20
*Fresh rose or tropical bridal bouquet and boutonniere for Groom
*Use of our CD/I-pod player for ceremony your music or ours
*water station for up to 20 guests
*one bottle of champagne and two keepsake glasses great prop for photos

*includes following decorations:

*decorated bamboo arch
*aisle of choice
*10 white naked folding chairs (add white covers and colored sashes of choice for $50 more)
see examples of your decoration choices below and feel free to mix it up.


~~~~~~~~~~~~~~~~~~~~~~~~~~~~~~~~~~~~~~~~~~~~~~~~~~~~~~~~~~~~~~~~~~~~~~~~~~~~
"Island dreams package!"
designed for up to 30 guests, but not limited to.

*Your officiant
*Fun~d~mentals photography package
*Sand unity ceremony
*Shell ceremony for up to 30 guests!
*Fresh bountiful premium bridal bouquet and matching groom's boutonniere
*one maid of honor bouquet and one best man boutonniere
*Flower shower for up to 30 guests
*Live Steel Drum Music for one hour at ceremony site (may have travel fee added dependant on location)
*Mini-reception for up to 30 guests including cake (matching floral topper),
beverages and decorated table and service for 30

Included decorations:
*bamboo ARCH or CANOPY with choice of silks (white or tropical) and/or JUST Fabrics
upgrade to fresh flowers (match your bouquets) for only $100 more!
*choice of aisle way (white, tropical, greenery silks or fresh rose petals) or
upgrade to fresh flowers and greenery (matching your bouquets) $200 more!
*30 white folding chairs naked/scant-ally clad or dressed up (covers and sashes)


see images below for ideas for your decoration inspiration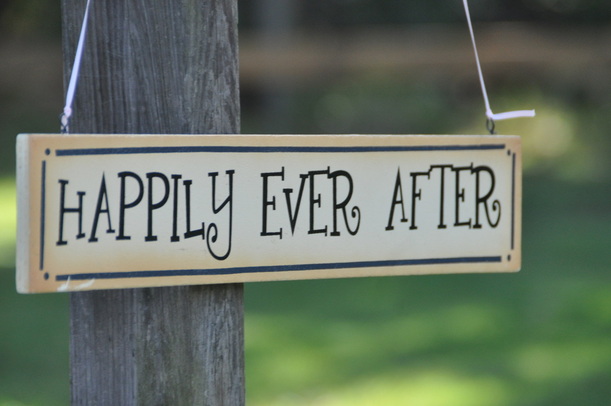 We specialize in romantic and affordable destination and beach weddings at sunrise or sunset at an Orlando Park, or on any beach or lakefront.
Our weddings also include vow renewals, commitment and same sex ceremonies.
Our creative services include romantic wedding photography including coffee table books, video.
Beautiful decorations including canopies, arches, aisle ways and seating.
officiants and ceremony services and supplies such as sand and shell and rose ceremonies.
We are also proud of our beautiful fresh floral bouquets, hawaiian hakus, boutonnieres, centerpieces and corsages.
How about a beach or park side mini-reception with cake, champagne and finger food or a custom wedding song.